Feet First: Why Fitness Enthusiasts Need The Right Shoes

Shoes are more than just fashion accessories, they're also important to maintaining the health of some of your most vital body parts – your feet. For runners, climbers, and even bodybuilders, foot doctors advise picking an appropriate shoe to avoid injury and maintain overall health.
Foot Injuries Common
The foot is one of the most used and dynamic parts of the body, and it only stands to reason that with all the wear and tear we put on their feet, sooner or later injuries will occur. About 75 percent of all people will experience foot problems at some point in their lives. Among active Americans, who walk and run more steps than most people, foot and ankle injuries can be quite common.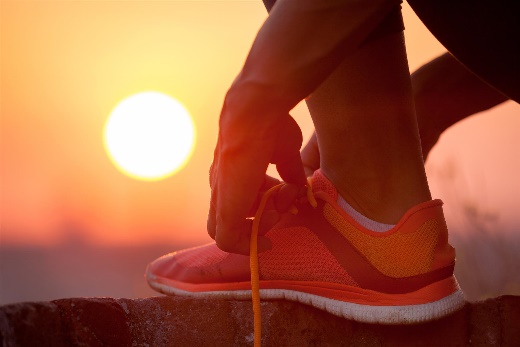 According to the American Academy of Orthopedic Surgeons, about a quarter of all athletic injuries are foot and ankle related. Athletes competing in some sports, such as football, basketball, running, dancing, and soccer are more likely to sustain foot injuries because feet are the main points of contact in those sports.
Even non-athletes who participate in fitness activities are prone to foot injuries. Foot doctors say about 65 percent of all runners endure some form of injury, and about 20 percent of those injuries are foot or ankle-related, according to UpToDate. Among body builders and workout enthusiasts, about 22 percent of women and 11 percent of men sustain foot injuries.
Some of the most common foot injuries for athletes treated by foot doctors include:
Turf toe – This condition occurs when the large toe endures repetitive hyperextension. Many athletes who participate in weightlifting and exercise routines involving jumping sustain this type of injury. The injury is characterized by pain and tenderness in the joint of the big toe, and pain when the big toe is moved.
Bunions – Bunions are one of the most common foot problems for all people. Bunions often occur when athletes use ligaments and bones, rather than the muscles that support the arch, to support their feet. Common symptoms include pain and swelling at the inside of the big toe. Proper footwear is extremely helpful in preventing and treating bunions.
Stress fractures – Metatarsal stress fractures are a common problem among runners and athletes who train hard. Some symptoms include soreness over the middle of the long foot bone and swelling on the top of the foot. Pain occurs when any pressure is put on the foot.
Plantar fascia – This injury is associated with running, jumping, and repetitive stress to the feet. It occurs when the plantar fascia, the tissue connecting the heel bone to the toes, becomes inflamed. It is characterized by morning pain and soreness in the arch and heel. Overweight people and runners are very prone to this problem. Proper footwear is a highly effective method of preventing this problem from occurring.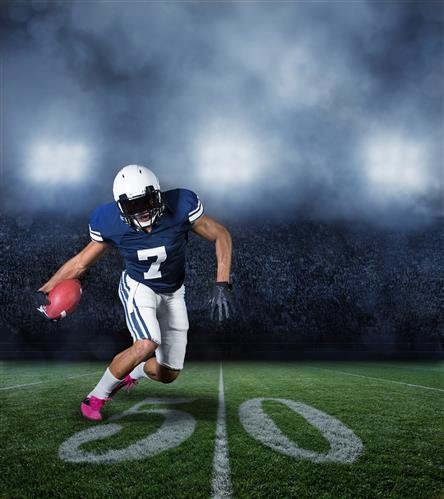 Why Shoes Are Important
While not all foot injuries are preventable, many can be avoided by wearing proper footwear. Shoes provide support and protection to feet, which is particularly important when subjecting them to the constant repetitive activity that occurs when exercising or participating in sports. The Palo Alto Medical Foundation estimates that as many as a quarter of athletic foot injuries can be prevented by wearing appropriate footwear.
During strenuous exercise, your feet endure about 1 million pounds of pressure per hour. To properly insulate your feet from this pressure, appropriate footwear is a must. Differing activities will exert differing forces on the feet, making wearing sports-specific footwear important. For example, running requires footwear to provide added shock absorption, whereas activities like basketball require shoes that can provide ankle support to help athletes handle the sudden stops and starts in the game.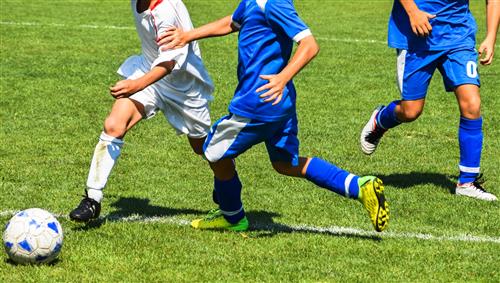 The type of activity you'll be doing isn't the only factor you'll need to consider when choosing footwear. You'll also need to think about the shape and contour of your feet. People with stiff and rigid feet will likely need shoes that provide extra heel and forefoot cushioning. Men and women with flat feet will likely need board-lasted shoes with stiffer heels and medial heel counters. If your feet aren't too stiff or too flexible, combination-lasted shoes can help.
Athletic trainers, foot specialists, or shoe store representatives that specialize in athletic shoes can help you determine the type of shoes that will best suit your activity and foot type. When purchasing shoes, these general rules of thumb can also be helpful:
Have your feet measured – Your feet may be different sizes, making differing shoes necessary. Also, when having your feet measured, make sure you replicate your exercise or sports conditions. For example, be sure to stand when your feet are being measured, as your feet expand when they're bearing your weight. Also, get measured during the end of the day or shortly after a workout, as these tend to be the times that your feet are largest.
When trying on shoes, ensure that your heels fit snuggly and that the shoes don't slip as you walk. Also, make sure you have enough room to wiggle your toes. Jog a few steps to see how comfortable the shoes will be when you're active.
Don't hold on to your shoes forever. Over time, shoes wear out and can become less able to prevent injury. About 60 percent of a shoe's shock absorption deteriorates after about 250 to 500 miles of use. So, if you run about 10 miles each week, you should get new shoes every nine to 12 months.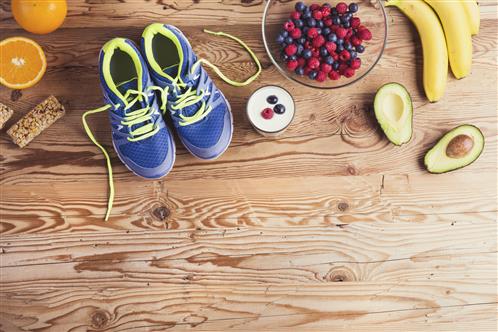 Other Tips to Prevent Foot Injuries
Purchasing the right shoes isn't the only way you can reduce your likelihood of a foot injury. There are several other things foot specialists advise active Americans to do to avoid foot and ankle injuries, including:
Do a warm-up – Before engaging in running, working out, or any sports, stretch for a few minutes or do a slow jog to prepare your muscles for more strenuous activity. A good warm-up can help you avoid overextending your muscles.
Build strength and mobility – Engage in exercises that build leg and foot muscles. Increasing your strength and conditioning your muscles will make you less prone to injury.
Play on even surfaces – Make sure the places where you're running and jumping are free of roots, holes, divots, or other uneven surfaces that may cause you to fall and injure your foot or ankle. If you're running on a wooded trail, be sure to pay attention to the ground in front of you to avoid injury.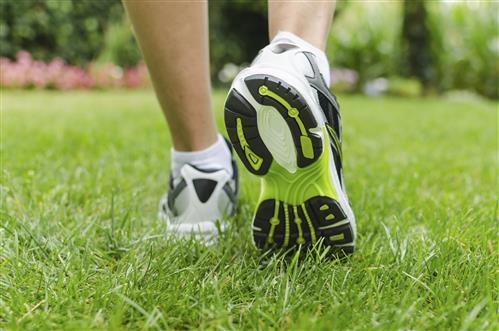 Use a brace or tape – If you've been injured before, consider using a brace or tape to support your feet or ankles and avoid repeated injuries. A podiatrist or an athletic trainer can help you learn how to properly brace or tape your feet.
Don't overdo it – Know your limitations. If you begin to experience foot or ankle pain, cease your exercise or activity, and rest.
Consult with your doctor – If you've experienced foot or ankle injuries before, consult with your doctor before resuming strenuous activity. Heed your physician's advice and work toward gradually resuming activity instead of just jumping back in as soon as you're feeling better. You may not be back up to 100 percent and could re-injure yourself if you push too hard.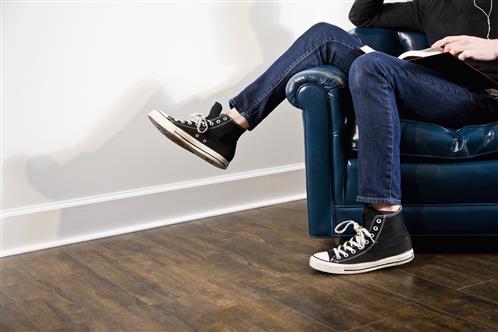 For runners, athletes, or exercise enthusiasts seeking advice about proper footwear and foot-related injuries, Dr. Sean Ravaei of 866-866-FEET can help. Ravaei is a podiatrist in Southern California with years of experience in helping prevent and heal foot injuries. Ravaei provides individualized and holistic care to his patients, teaching them how foot health affects whole-body health. Ravaei's assistance and treatment, including advice on footwear, can help keep active adults healthy, allowing them to enjoy their favorite activities safely.
Sources:
Schedule a foot doctor appointment today to discuss your footwear or any foot injuries you may have sustained.